InnovateHER Transformation Summit is for women executives defining the future of work in their organization.
This is a no holds barred, jam-packed event where we get to talk openly about workplace transformation topics- from attracting and retaining high skilled talent and behavioral change to innovative emerging tech trends and growth mindset.
Event Agenda:
We will begin at 9:00 am and end at 3:00 pm.
Happy Hour Mixer 3:00 pm – 5:00 pm
Purpose Driven Leadership
Growth Mindset
After the transformation- Skills, Talent, and Tech
Agility in Emerging Tech
Bias Towards Action, what's next?
We are in a time of digital transformation and now is the time to come together as a local community . Attendees who participate in this event will:
Become an expert on how to take their organization beyond transformation
Network and connect with a like-minded community of women
Stay relevant in a fast changing environment
Gain focus on the next right step
Learn about Business Agility
Continental breakfast and lunch is included. Dietary restrictions will be accommodated. Happy Hour is a cash bar.
Can't make it out on February 21st? Join us on August 21st at the last InnovateHer summit of 2020!
This year's event speakers include: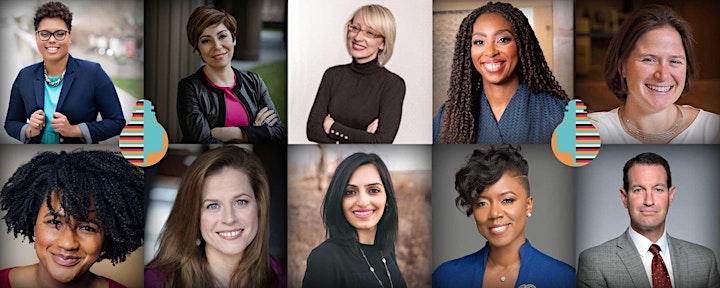 Shayna Atkins, CEO of ATKCO, Inc.
Parissa Behnia, CEO of Sixense Strategy
Tatjana Bobic, Director of Digital Products at BMO Financial Group
Tiana S. Clark, Microsoft365 Marketing Director Enterprise Commercial
Christy Clement, Co-Founder of Velocity Made Good, LLC
Kim Lewis, Co-Founder of CurlMix
Lori Lovens, Advisor & Coach and Speaker Innovation Savvy, Inc.
Foram Sheth, Co-Founder & Chief Coaching Officer at Ama La Vida
Dominique Jordon Turner, CEO, Chicago Scholars
Brian Weinthal, Trial Lawyer at Burke, Warren, MacKay & Serritella, P.C