Notorious RBG: The Life and Times of Ruth Bader Ginsburg – Livestream Tour.
Presented by Robert Kelleman – Washington, DC History & Culture.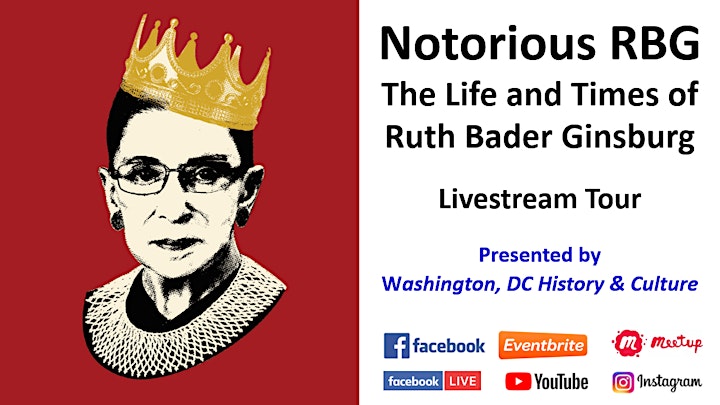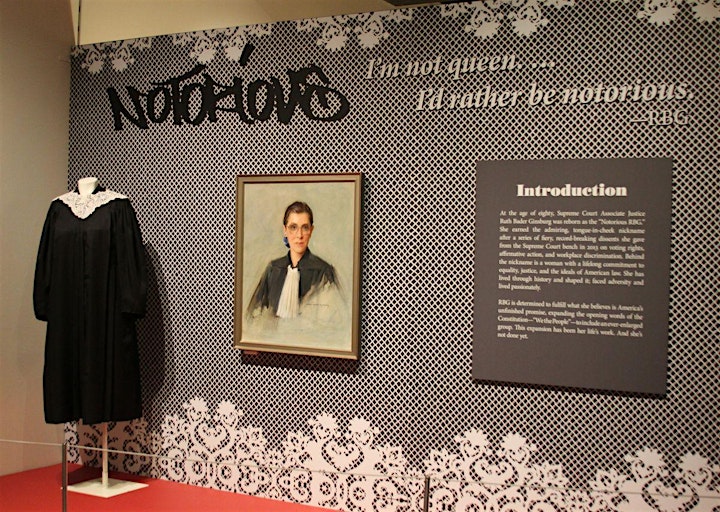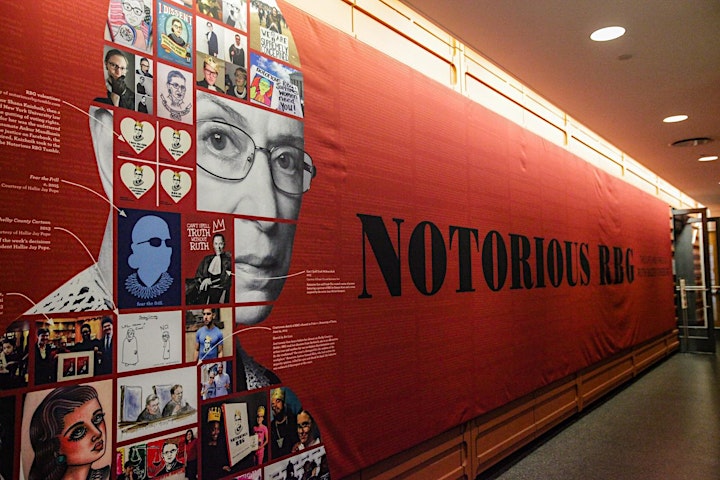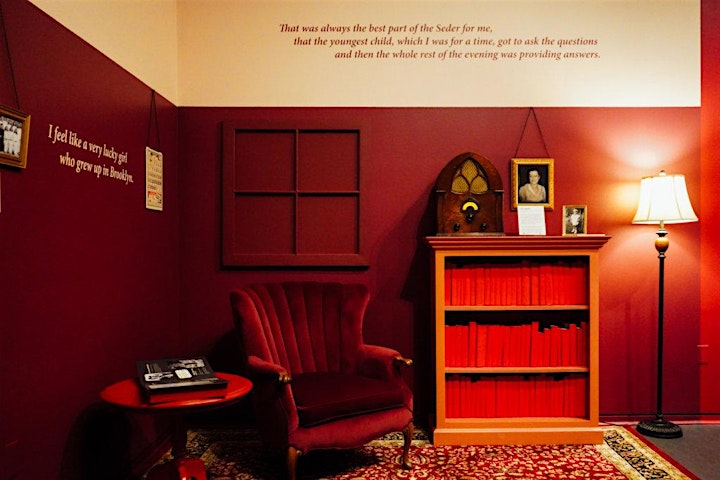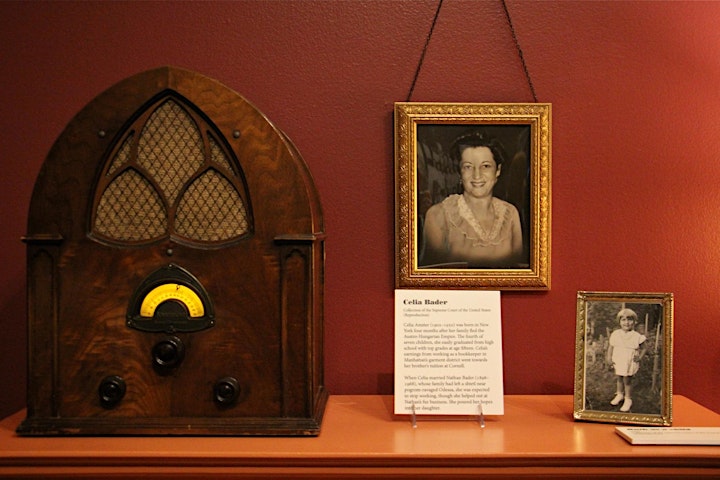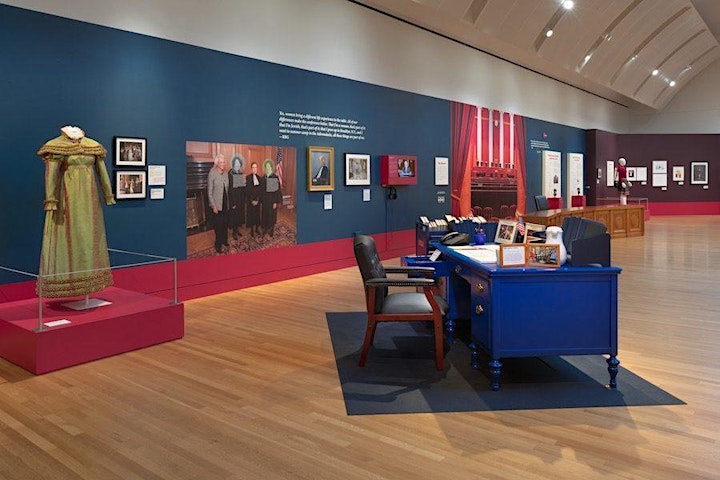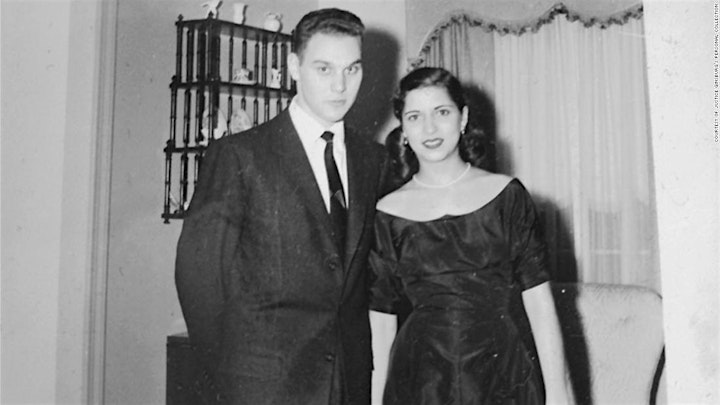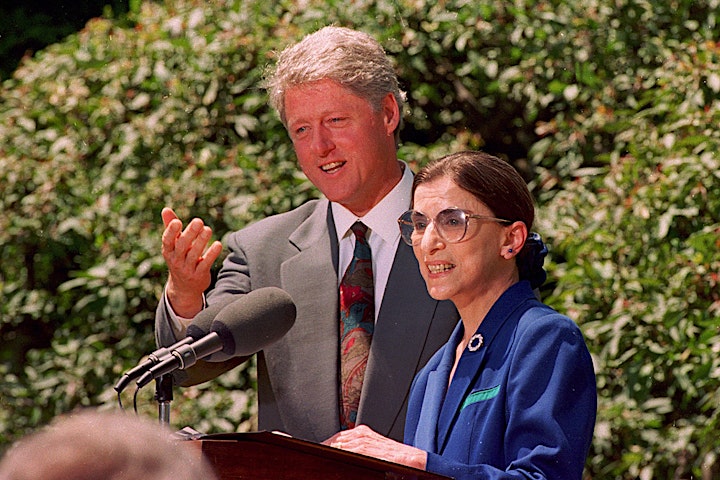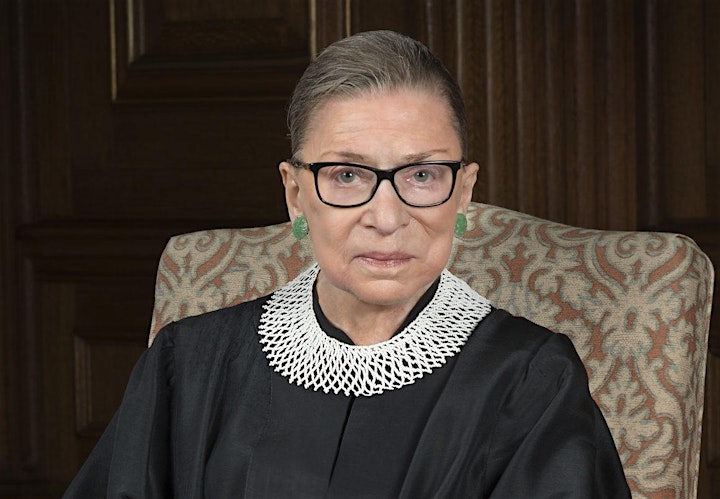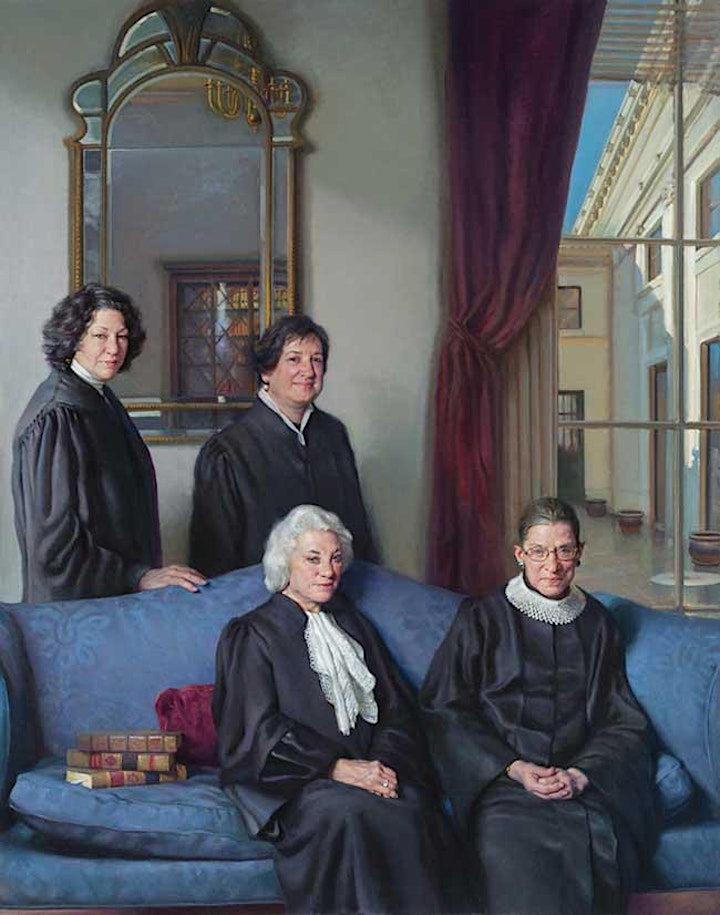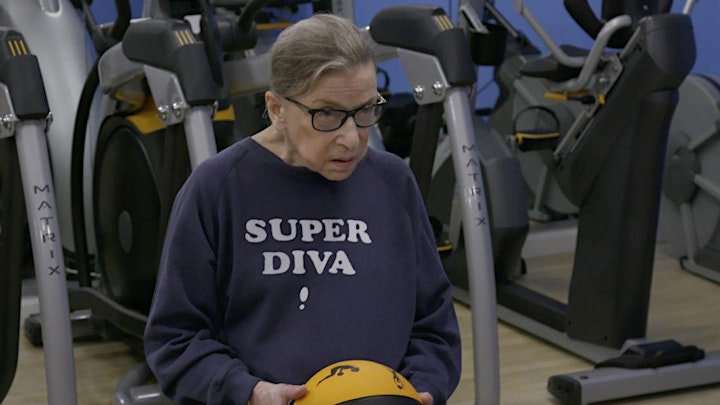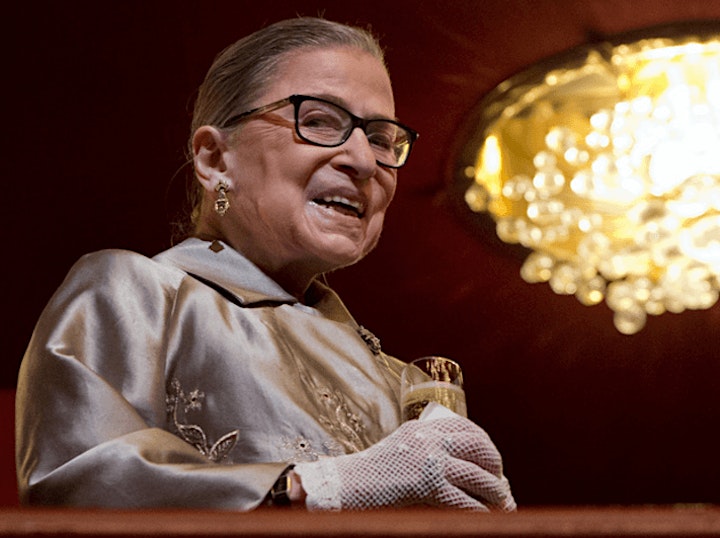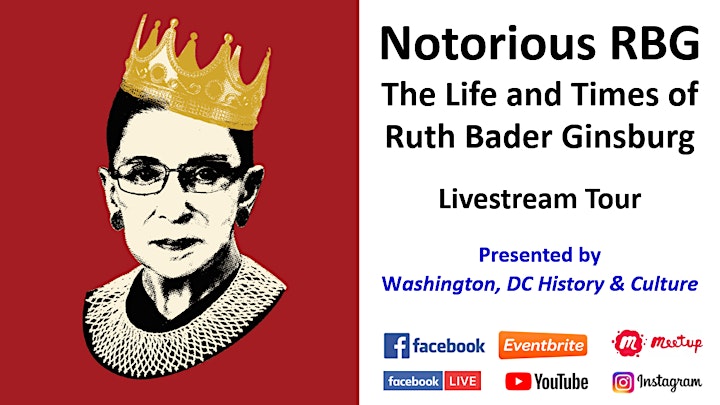 Join for an online/virtual tour of the "Notorious RBG: The Life and Times of Ruth Bader Ginsburg" exhibit. The retrospective was organized by the Skirball Cultural Center in Los Angeles, based on the bestselling book by journalist Irin Carmon and attorney Shana Knizhnik.
Joan Ruth Bader Ginsburg (March 15, 1933 – September 18, 2020) was an associate justice of the Supreme Court of the United States from 1993 until her death on September 18, 2020. She was nominated by President Bill Clinton and became part of the liberal wing of the Court as the Court shifted to the right over time. Ginsburg was the first Jewish woman and the second woman to serve on the Court, after Sandra Day O'Connor.
Ginsburg was born and grew up in Brooklyn, New York. Her mother died shortly before Ginsburg graduated from high school. She earned her bachelor's degree at Cornell University and married Martin D. Ginsburg, becoming a mother before starting law school at Harvard, where she was one of the few women in her class. Ginsburg transferred to Columbia Law School, where she graduated joint first in her class. She later became a professor at Rutgers Law School and Columbia Law School, teaching civil procedure as one of the few women in her field.
Ginsburg spent much of her legal career as an advocate for gender equality and women's rights, winning many arguments before the Supreme Court. In 1980, President Jimmy Carter appointed her to the U.S. Court of Appeals for the District of Columbia Circuit, where she served until her appointment to the Supreme Court in 1993.
Ginsburg received attention in American popular culture for her passionate dissents in numerous cases, widely seen as reflecting paradigmatically liberal views of the law. She was dubbed "The Notorious R.B.G.", and she later embraced the moniker.
_________________________
Your host for this program is Robert Kelleman, the founder/director of the non-profit community organization Washington, DC History & Culture.
Donations Support Our Non-Profit Community Programs – Thank You!
PayPal: DCHistoryAndCulture@gmail.com
Venmo: @DCHistoryAndCulture
__________________________
Zoom Connection:
This educational and entertaining program is open to all regardless of age, geographic location, etc. and since it is an online/virtual event via Zoom you can connect from anywhere in the world.
Zoom events have a limit on the number of people that can participate and therefore the event may "sell-out" once a certain number of registrations has been reached.
Zoom Connection Link Will Be Emailed:
Login info will emailed several times beginning 24 hours prior to the event.
If you haven't received the Zoom connection 8 hours before the event please contact us.
Zoom Connection Suggestions:
Connecting a few minutes early is strongly recommended.
To join the event simply click the Zoom link and follow the instructions.
If clicking the link doesn't work try copying and pasting it instead.
Zoom may work better in some browsers/devices than others – if one doesn't work try another.
When all else fails please read and follow the directions. : )
Didn't Receive the Zoom Connection Info?
Check your spam folder, make sure you didn't sign-up with your other email address (personal vs. work, etc.), and also review the email settings on your Eventbrite account (you may have turned off our notifications)- link below:
https://www.eventbrite.com/account-settings/email-preferences
Additional Eventbrite Troubleshooting Link:
https://www.eventbrite.com/support/articles/en_US/Troubleshooting/did-my-email-send-invitations-order-confirmations-reminders?lg=en_US
_________________________
This program is presented by the non-profit community organization Washington, DC History & Culture: "bringing people together to experience the history and culture of Washington, DC – and the world!"
For more entertaining and educational programs visit us at:
https://www.Facebook.com/DCHistoryAndCulture
https://DCHistoryAndCulture.Eventbrite.com
http://www.youtube.com/c/WashingtonDCHistoryCulture
https://www.Meetup.com/DCHistoryAndCulture
https://www.instagram.com/dchistoryandculture/
We look forward to seeing you – thanks!
Robert Kelleman
rkelleman@yahoo.com
202-821-6325 (text only)
History & Culture Travels / Washington, DC History & Culture